The definition of camping is very clear in terms of its concept; a recreational outdoor activity. The participants leave the urban areas, their region of origin, or their civilization and enjoy nature while spending one or more nights outdoors in the middle of a relaxed atmosphere, without strict schedules and without too many obligations.
At this point, we need to differentiate several options of camp. Depending on the geographical location, the reason we go camping, the goverment regulations of the sector in different states, regions or areas and the way of understanding the terminology "camping" for each user.
The experience of camping can be different in Iowa, United States, the one of South Africa or the Costa Brava. The regulations are different, and you cannot practice the camping in the same way or under the same conditions. Just as we find places where free camping is completely allowed in many North American states, this would be unthinkable to do it on the Costa Brava.
That's why we differentiate the following types of camping;
1. Free camping. It is the one that is carried out in open areas without being subject to schedules or pre-established norms. Even so, in many places there are controlling agents of these spaces. In the United States and Canada, the Natural Parks are strongly regulated and as pioneers of the campsite, they maintain a strict regulation that is governed by a good use and respect for the environment. In some places, free camping is subject to a fee, in others it is not.
2. Camping in private areas. It is due to a delimited camping area and subject to schedules and rules. A payment of a daily tax is required. This is what we know as a European campsite. A public or private establishment that offers services in exchange for a daily rental.
3. Cultural or social camp is the one that happens with the organization of specific events. This camping is carried out in zones enabled for this purpose for a short period of time. Camping and activity go hand in hand. There is no one without the other. The organization enables a space with the necessary services to give viability to the activity for a few days.
4. Residential campsite. This type of camping is subject to the regulations of each region or country. It consists of making use of the tourist campsite as a first home. In most European countries this practice is not allowed. Users practice these option of camping due to the cheap price.
Having seated the concept of "camping", what has this type of tourism that makes it so popular?
1. Camping is a part of a holiday activity. Do not forget that all camping options are carried out during holiday periods. It is easy to think that in this period users are more alert to relaxation, not following strict schedules and maintaining a more permissive and open attitude.
2. Different environment. The campsite is carried out in areas prepared for this purpose. Open spaces with no traffic. In direct contact with nature. Either in an urban campsite or in the middle of the Yosemite National Park, surrounds you with a different environment to that of the day to day.
3. Accommodation as part of everything. In the camping sector we have many types of accommodation. From the tend, to cabins in the trees, going through the bungalows or a mattress on the floor. In all of them, the user becomes an active part of nature through the same accommodation.
4. Feeling of freedom. Camping, in all its modes, allows us to not be subject to mass schedules and give us a feeling of total freedom. Needless to say, free camping gives us total freedom subject only to the enjoyment of the same nature without reservations. The fact of not being able to live together between four walls, makes everything more portable.
5. Share experiences with others. In all camping modalities we can share experiences with other campers who are looking for the same purposes as us. This fact makes respect when it comes to putting into practice this holiday option.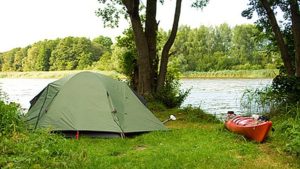 Camping as a recreational activity became popular among the elites at the beginning of the 20th century. Over time, it grew more democratic and varied. Modern campers frequent public-owned natural resources, such as national and state parks, natural areas and commercial camps. Camping is a key part of many youth organizations around the world, such as Scouting, which use it to teach self-sufficiency and teamwork.
There is no longer anything more popular than camping outdoors. People get tired of staying home very especially if they live in urban areas. Sometimes they want to experience the great open air and the fresh air that can offer them. Sometimes people ask if camping is considered to be an sport. It is not something that can be compared to today's conventional sports, it is an experience that helps the exercise of body and mind in the best possible way.
The campsite is fashionable. It does not matter in which of the modalities, nor the type of accommodation chosen nor in which place. The enjoyment of an outdoor activity surrounded by similar ones with respect to the others and without too much restrictions, means that we are facing the holiday option with more projection.